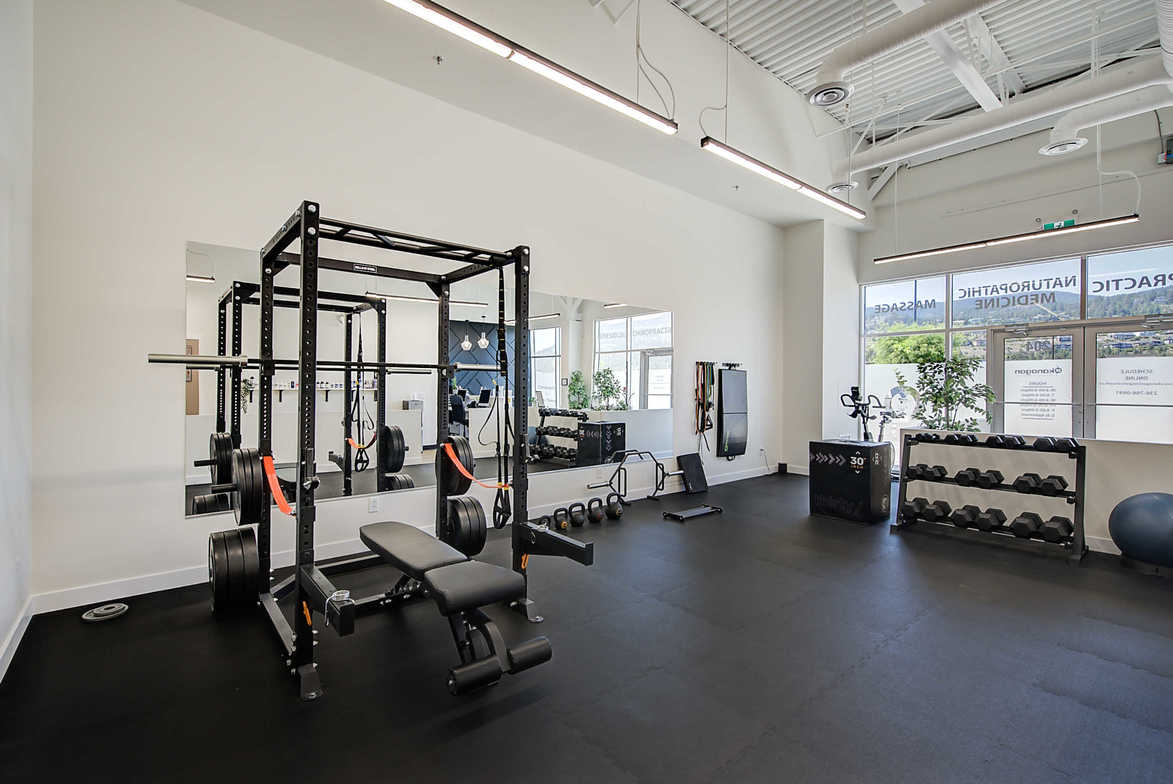 We are thrilled to announce an exciting addition to our clinic's services! We now offer personalized packages for personal training and kinesiology sessions, designed to elevate your fitness and optimize your overall well-being. Led by our highly skilled and experienced kinesiologist, Kathy Amorim, these tailored packages are aimed at helping you achieve your health and fitness goals effectively and efficiently. In this article, we will delve into the details of Kathy's expertise and the enticing packages she has crafted for you.
Kathy Amorim, BKin brings a wealth of knowledge and passion for functional movement, rehabilitation, and personal training. With her deep understanding of the human body and its mechanics, Kathy is committed to assisting clients in unlocking their full potential and improving their overall quality of life.
Functional Movement Assessments: As part of her comprehensive approach, Kathy offers functional movement assessments to identify any imbalances, weaknesses, or limitations in your body's movement patterns. These assessments are instrumental in tailoring personalized training programs that address your specific needs and goals. By addressing any underlying issues and focusing on functional movement, Kathy empowers you to move more efficiently, prevent injuries, and optimize your performance.
Rehabilitation: If you are recovering from an injury or seeking post-rehabilitation support, Kathy's expertise in rehabilitation can be immensely beneficial. She employs evidence-based techniques and protocols to assist you in regaining strength, mobility, and functionality. Kathy's compassionate approach ensures that your rehabilitation journey is safe, effective, and supportive, helping you regain confidence in your body's capabilities.
Personal Training Packages: To provide you with the utmost convenience and value, Kathy has curated two exceptional packages tailored to your individual needs:
Four 60-Minute Sessions for the Price of 3.5: Kickstart your wellness journey with this enticing package, which allows you to enjoy four 60-minute sessions at the price of 3.5. By providing you with an extra session at no additional cost, Kathy ensures you have ample time to make progress, refine your technique, and establish a solid foundation for your fitness goals.

Eight 60-Minute Sessions for the Price of 6: For those seeking a more immersive experience, Kathy offers a package of eight 60-minute sessions at the price of 6. This package enables you to delve deeper into your training, benefitting from Kathy's expertise, guidance, and ongoing support. With extended time dedicated to your progress, you can achieve transformative results while maximizing your investment.
Why Choose Kathy and Our Clinic: At our clinic, we prioritize your well-being above all else. By choosing Kathy Amorim as your kinesiologist, you benefit from:
Expertise and Experience: Kathy's extensive knowledge and experience in functional movement, rehabilitation, and personal training ensure you receive the highest level of care and guidance.

Personalized Approach: Kathy tailors her sessions and programs to your unique needs, taking into account your goals, limitations, and preferences. This personalized approach maximizes your chances of success.

Results-Oriented Training: Whether you aim to improve athletic performance, recover from an injury, or enhance your overall fitness, Kathy's evidence-based methods and training techniques are designed to deliver optimal results.
Discover the transformative power of personal training and kinesiology with Kathy Amorim at our clinic. With her expertise in functional movement assessments, rehabilitation, and personal training, Kathy is ready to guide you on your wellness journey. Take advantage of our enticing packages, including the four 60-minute sessions for the price of 3.5 and the eight 60-minute sessions for the price of 6. Invest in yourself and unlock your full potential with Kathy Amorim and our dedicated team at our clinic. These packages are unavailable for purchass onlince. Please contact us today to schedule your first session and embark on a path to a healthier, stronger you.